Found a slightly faster way to enter in the void for Pearl:
https://www.youtube.com/watch?v=KUr0wqNj_aY
Might be faster and easier to do this one on Non-TAS too. I decided to compare with TAS movement because comparing Non-TAS seems pretty subjective to me.
In case I went too fast and you don't know how the tweak for the new setup works, this is the loadline: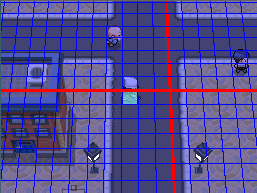 Void movement is equivalent for both set ups once you get to Floaroma Meadow, so that's why I ended the comparison there.
I noticed void changes completely if you have saved at some point outside. Not sure if any of those saves could make void movement being faster, but at the moment I haven't found anything useful with that.